Over the past few months we've seen how important online consults and virtual visits have been to our health during this difficult time. Virtual medicine has proven to be a convenient and powerful tool to connect us to practitioners. It helps reduce the burden on the overall health care system and keeps you from visiting a busy clinic while we're still uncertain about longterm social distancing practices.
Telemedicine has been slow to catch on over the past decade but this pandemic has changed everything – the way we access medicine is changing rapidly as our culture has been happily embracing more remote appointments and services. Not only do online appointments save you time (our patients LOVE being able to 'check-in' from their home or office without having to drive to the clinic), they also allow you to connect with practitioners that would normally be very difficult to access. We've received hundreds of emails from people all over the world looking for care and now thanks to changes in the way we deliver telemedicine we can finally connect with patients globally looking to achieve replete health (that's clear skin, balanced hormones and vibrant health, ladies!).
Telemedicine – 101
An online naturopathic doctor is exactly what it sounds like: a doctor that you can speak to via phone, computer or tablet. Online Naturopathic doctors are able to treat and prescribe natural medicines for a variety of conditions. They save time, energy and stress and often cost the same amount as going to the doctor in-person. The goal of online natural medicine is to make optimal health as easy and convenient as possible. As a bonus, as long as you currently live anywhere in Ontario you will likely be able to claim these appointments under your extended benefit plans. Note: online services provided by Dr. Sarah to those of you living outside of Ontario are delivered as a Certified Functional Medicine practitioner consult and not as an Naturopathic doctor appointment & as such they will not be eligible for reimbursement through private insurance.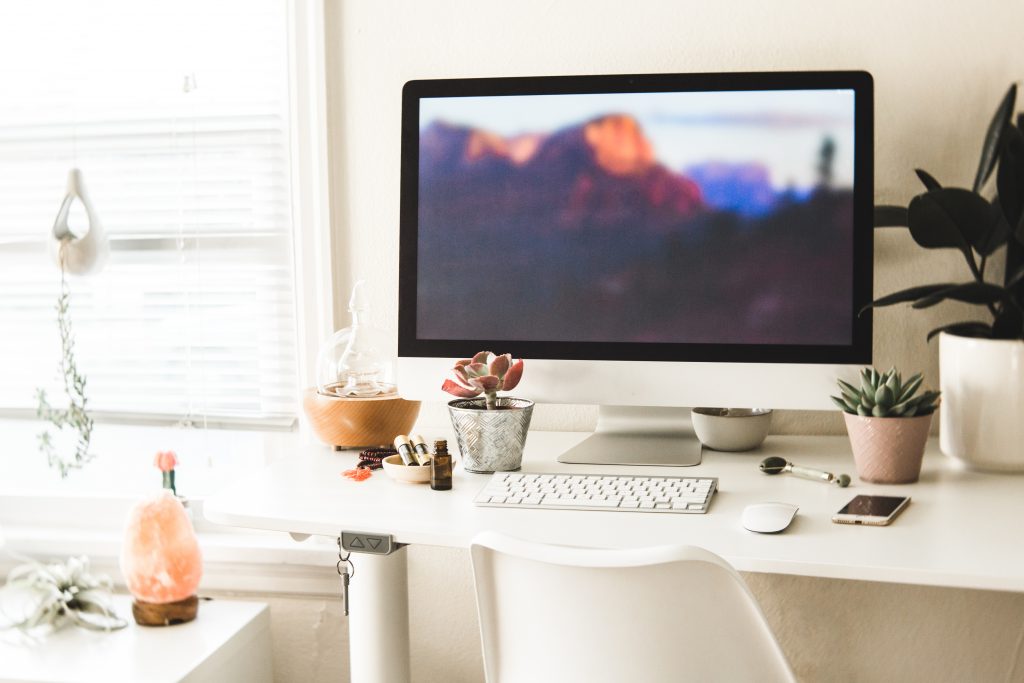 What Can Naturopathic Doctors Prescribe and Treat Via Telemedicine?
Online Naturopathic doctors can write 90-day prescriptions for any natural medications (thyroid hormone, bio-identical hormones) and pharmaceutical grade supplements. They can also provide requisitions for blood work, as well as functional medicine test kits (we have access to an abundance of advanced biomedical tests that can help get you better quickly by revealing the root-cause of your symptoms). The goal of online natural medicine care is the same as it is in-person: to get you well as fast as possible and set you up with the tools and education you need to maintain vibrant replete health for life. The Replete patient care on-boarding process starts with an hour-long comprehensive intake. This appointment involves a thorough exploration of your health, current symptoms and health goals using the replete signature method. At your initial online visit Dr. Sarah will:
Review your history, current symptoms & medical conditions, which includes any past drug history, along with current prescriptions and supplements.
Uncover the root cause of your symptoms and determine any obstacles to vibrant health, glowing skin & balanced hormones. This is done through a thorough examination of your health, lifestyle and diet, as well as any relevant laboratory testing.
Rule out the possibility of any contraindications, which refer to any situation where the medication or supplements prescribed may actually cause harm to the patient, either based on personal health or interactions with other medication (this is why it's SO important to work with a certified naturopathic doctor – there are so many under qualified imposters in the natural health space providing ineffective and or dangerous advice).
The goal of your online consult is to give you a true understanding of the root cause of your symptoms, and the exact steps you need to take in order to heal. Your care may only require 1 online consult, or may be spread out over a series of 1 visit monthly for 3 months depending on the complexity of your case.
Your customized functional telemedicine health protocol may include:
Customized prescriptions based on functional medicine testing results and your desired health goals
Herbal medicine to help you balance your hormones, reset your fertility and clear your skin
Vitamins, minerals, and customized nutraceutical prescriptions
Bio-identical hormone therapy (BHRT) to regulate hormones (typically a 3 – 6 month treatment is required – only available to patients living in Ontario)
Functional food therapy to heal your hormones and skin from the inside out
Advanced personalized cycle syncing protocols
Lifestyle medicine tailored to your health goals and current symptoms
After your appointment, Dr. Sarah will send your prescription directly to the pharmacy, or provide you with a link to her online dispensary for you to access your professional-grade supplements quickly and easily.
How The Online Appointment Process Works
STEP 1 – MAKE AN APPOINTMENT | Replete health starts with making an appointment through our online booking site, and filling out required paper work along with our signature replete method intake form which will help you get the most out of your first visit.
STEP 2 – ONE-ON-ONE VIDEO CHAT OR CALL | Dr. Sarah will contact you at your appointment time for a one-on-one video chat or phone call (whichever you prefer). Video appointments are preferable not only help to make you more comfortable but also give your online doctor a more accurate understanding of your symptoms. Your initial consult will take between 60 – 75 minutes depending on the complexity of your case.
TREATMENT + PRESCRIPTION | At the end of your initial online consultation Dr. Sarah will explain the root cause of your condition and provide you with a personalized treatment plan, which may include any necessary prescription medications (residents of Ontario only), pharmaceutical grade supplements, further functional testing recommendations and individualized diet and lifestyle prescriptions. If you do require a medication prescription (available to residents on Ontario only), Dr. Sarah will send it electronically to a pharmacy of your choosing where you can pick it up at your convenience, or provide you a prescription from her online dispensary for you to access your supplements quickly and easily.
What If I Need Lab Work Done?
If you currently live in Ontario Dr. Sarah is able able to order necessary blood work and send you a lab requisition for you to take to the blood draw lab of your choosing. If you already had blood work done, that's great! Email a copy to your doctor prior to your online appointment. Functional medicine tests (stool testing, urinary hormone testing, salivary testing) are accessible to patients anywhere in Canada and test kits can be drop-shipped directly to your home.
We also see a ton of patients who have already paid for functional medicine tests with unqualified practitioners or doctors who have not had the same extensive training in functional hormone health / natural skin healing. Many of our patients book in because they do not feel satisfied with the interpretation or application of their functional test results from other practitioners. We also advise seeing an ND if you're gotten blood work from your physician and been told that it's 'normal', but you know that something isn't right and want to seek out a second opinion.
What About Patients Living Outside of Ontario?
The Replete method is now available to women all over the world thanks to advances in telemedicine. You will receive the same level of care and expertise as patients living within the province with the exception of prescriptions for restricted substances like thyroid medications and hormones. Services provided by Dr. Sarah in appointments with non-residents will delivered as a Certified Functional Medicine appointment and not as a Naturopathic consult (as such, it will not be covered through your insurance or extended health care benefits – nevertheless we urge you reframe your health as an investment that will save you thousands of dollars down the road and your insurance coverage as a bonus – not a limiting factor in how committed you are to healing..). You'll still receive a throughout explanation of your labs and symptoms as well as a comprehensive individualized natural medicine plan to help you look and feel your best as soon as possible. If your currently live outside of Ontario you can book your initial online consult HERE.
What Online Doctors Cannot Treat
Online naturopathic doctors are not an appropriate care choice for life-threatening conditions that require immediate attention. If you experience any life-threatening issues, call 911 or go to an emergency room immediately.
How To Work with Dr. Sarah + Replete Wellness:
If you'd like to work together and you're not a resident of Ontario you can book online HERE.*
If you do live in Ontario and you'd like an online consultation you can book online with Dr. Sarah here. 
*Note: online services provided by Dr. Sarah to those of you living outside of Ontario are delivered as a Certified Functional Medicine practitioner consult and not as an Naturopathic doctor appointment – as such they will not be eligible for reimbursement through private insurance and no Dr. patient relationship is established.